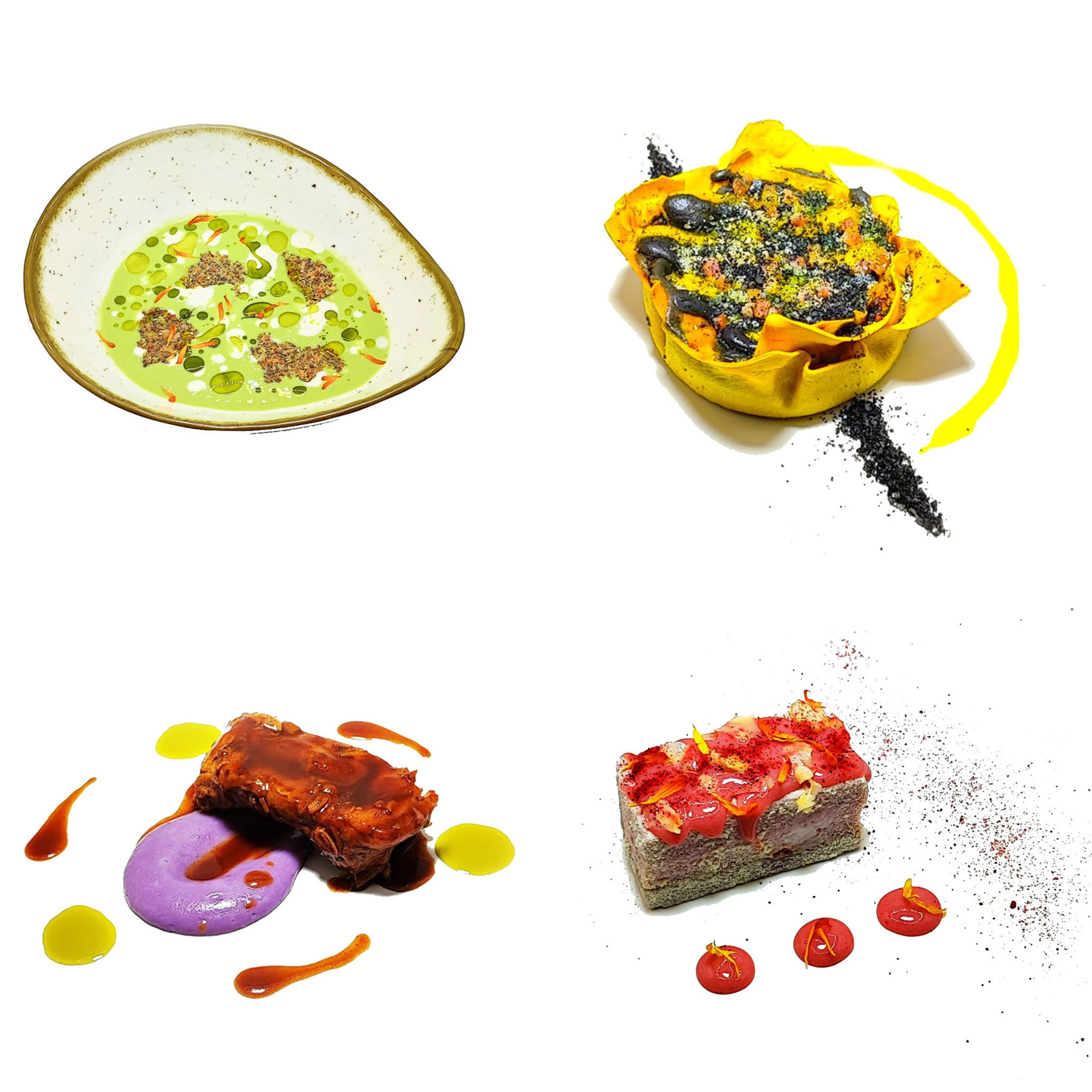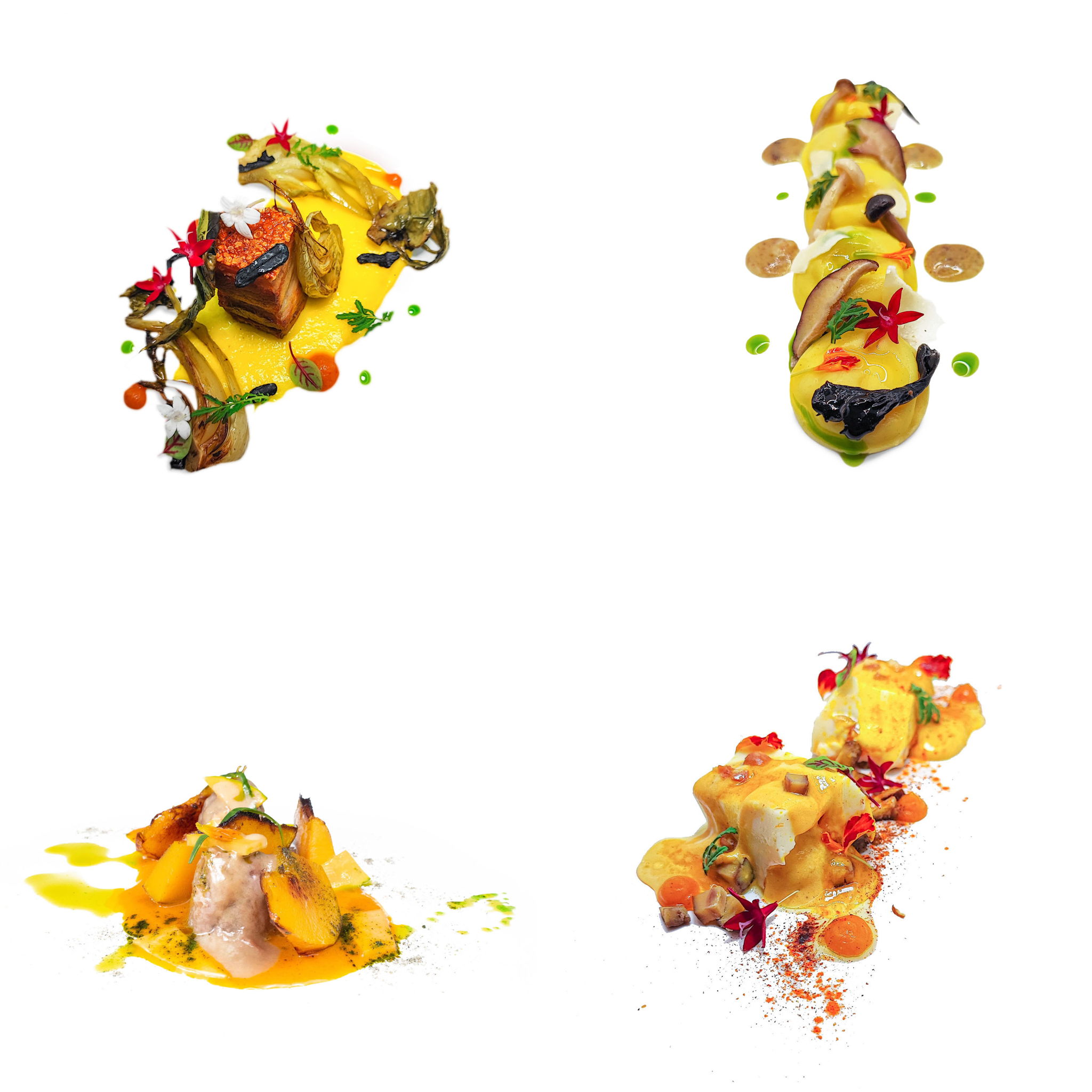 Peas cream, goat cheese and truffle crunchy quinoa Serrano ham and chia seeds and unique experience in taste and freshness.
39€ per person (minimum order of 2)
ORDER NOW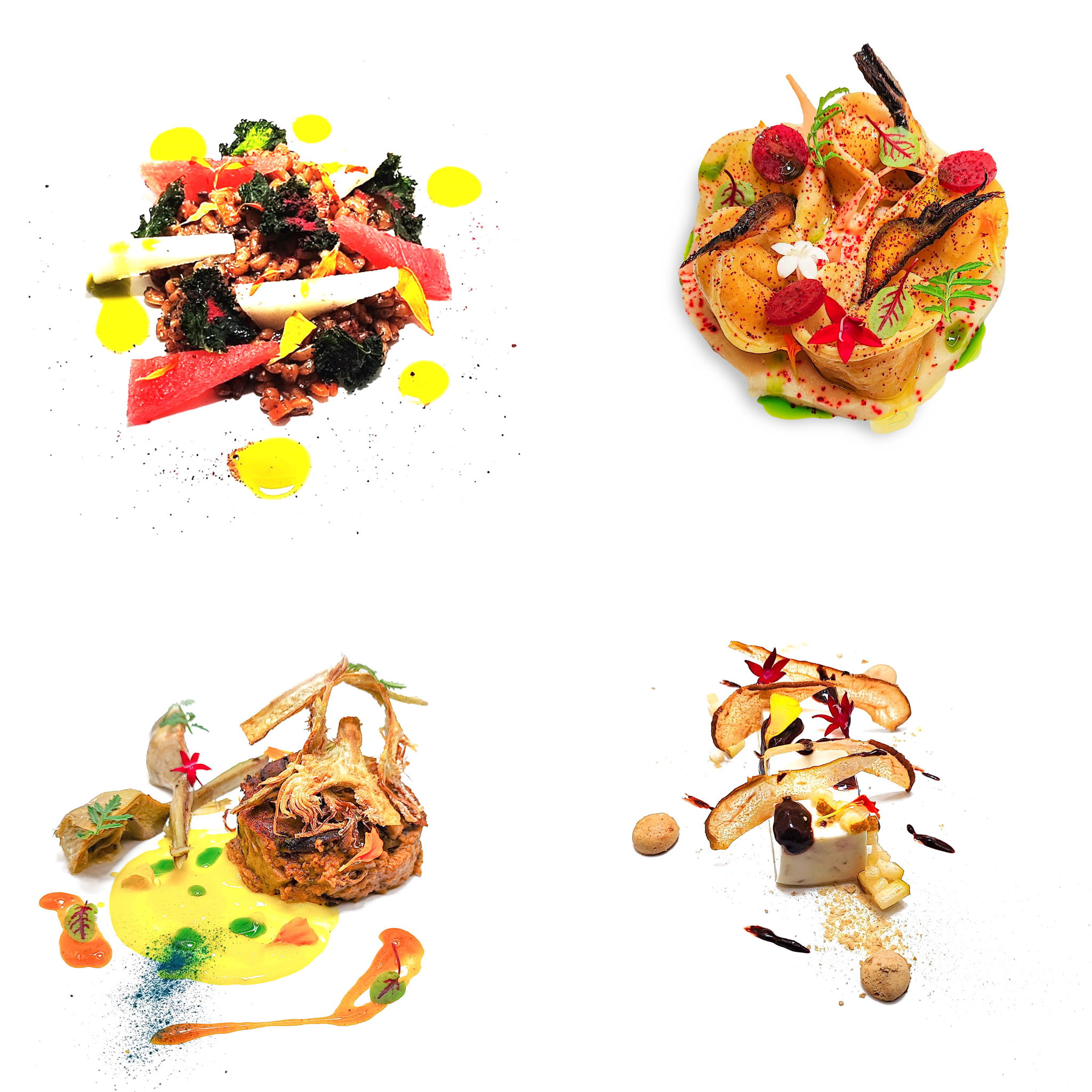 (8 plates + videorecipes)
Lasagna Carbonara with guanciale, carbon pecorino cheese and yellow oil... combine classical lasagna with a modern touch.
Pork ribs cooked a sous vide for 12 hrs with balsamic jerez and caramel demi glacé, purple mashed potatoes.
Cheesecake strawberry/cream, milk and confit strawberries cream crunchy.....this dessert will not leave you indifferent.
Crunchy pork belly sous vide, potato pure with zafran, Pak choi with spirulin, black garlic and kimchi gel.
Sausage and ricotta cheese ravioli/ parmesan flakes, mushroom sauce.
Pork cheeks onion and kefir sauce pumpkin in various textures.
Fondant de Beta caroten, carrot pastry cream, sweet potato gel, crunchy and fruit powder.
Spelt salad verduras de temporada kale crujiente compressed fruit.
Fagottino vegan filled with potatoes, celeriac, beets in various textures.
Vegan mushroom fillet demi glace, sweet potato sauce artichoke soft and cruncy green oil.
Vegan panna cotta chocolate sauce pears and vegan merengue.
39€ per person (minimum order of 2)
39€ per person (minimum order of 2)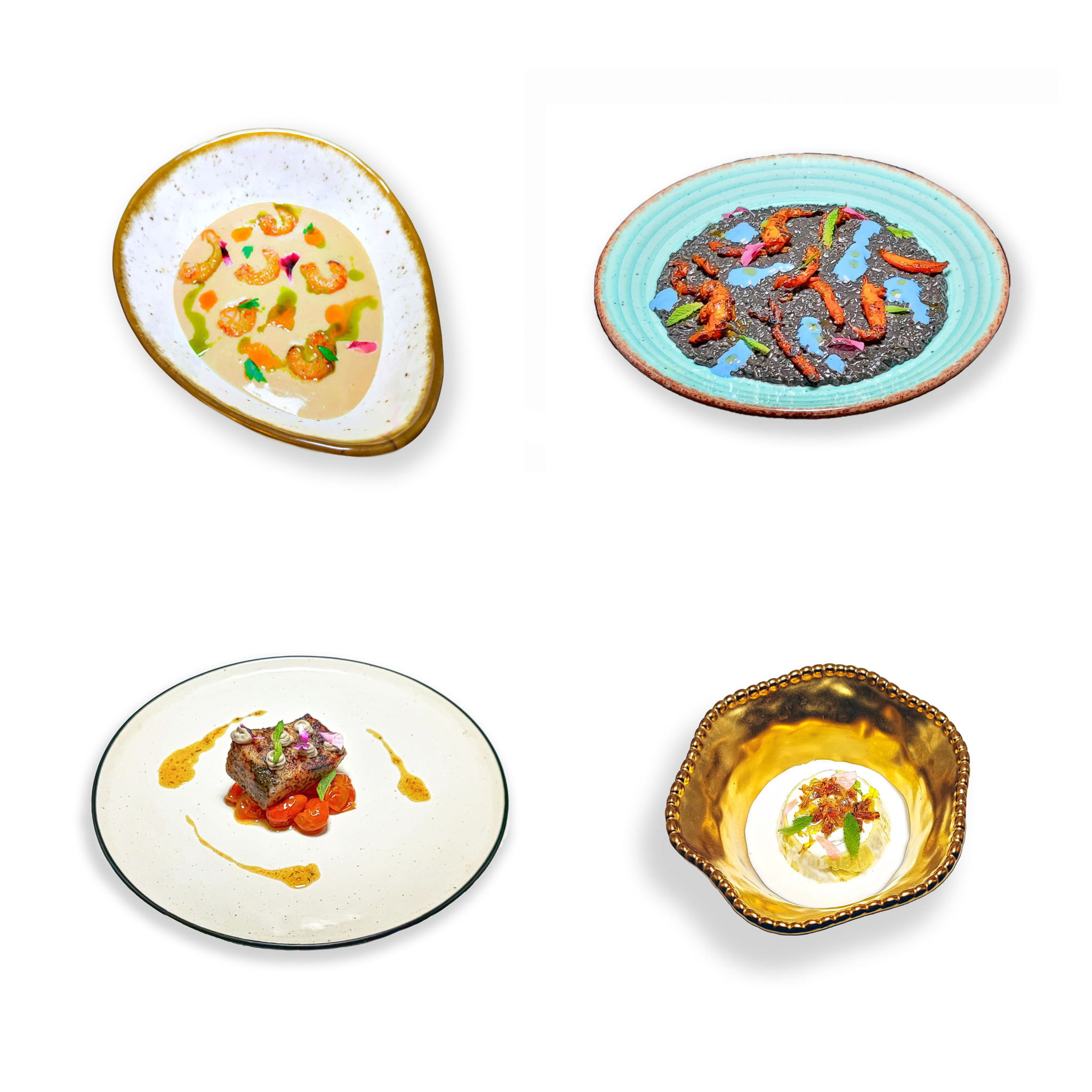 Chickpea cream, national shrimps, shrimp head oil
Risotto cuttlefish ink and aubergine , spiced crunchy cuttlefish and aubergine skin and spirulina sauce
Cod (or similar acc. to the market) olives and capers powder, confit cherry tomato and black garlic aioli sauce.
Pistachio flan, white chocolate sauce and cruncy
39€ per person (minimum order of 2)